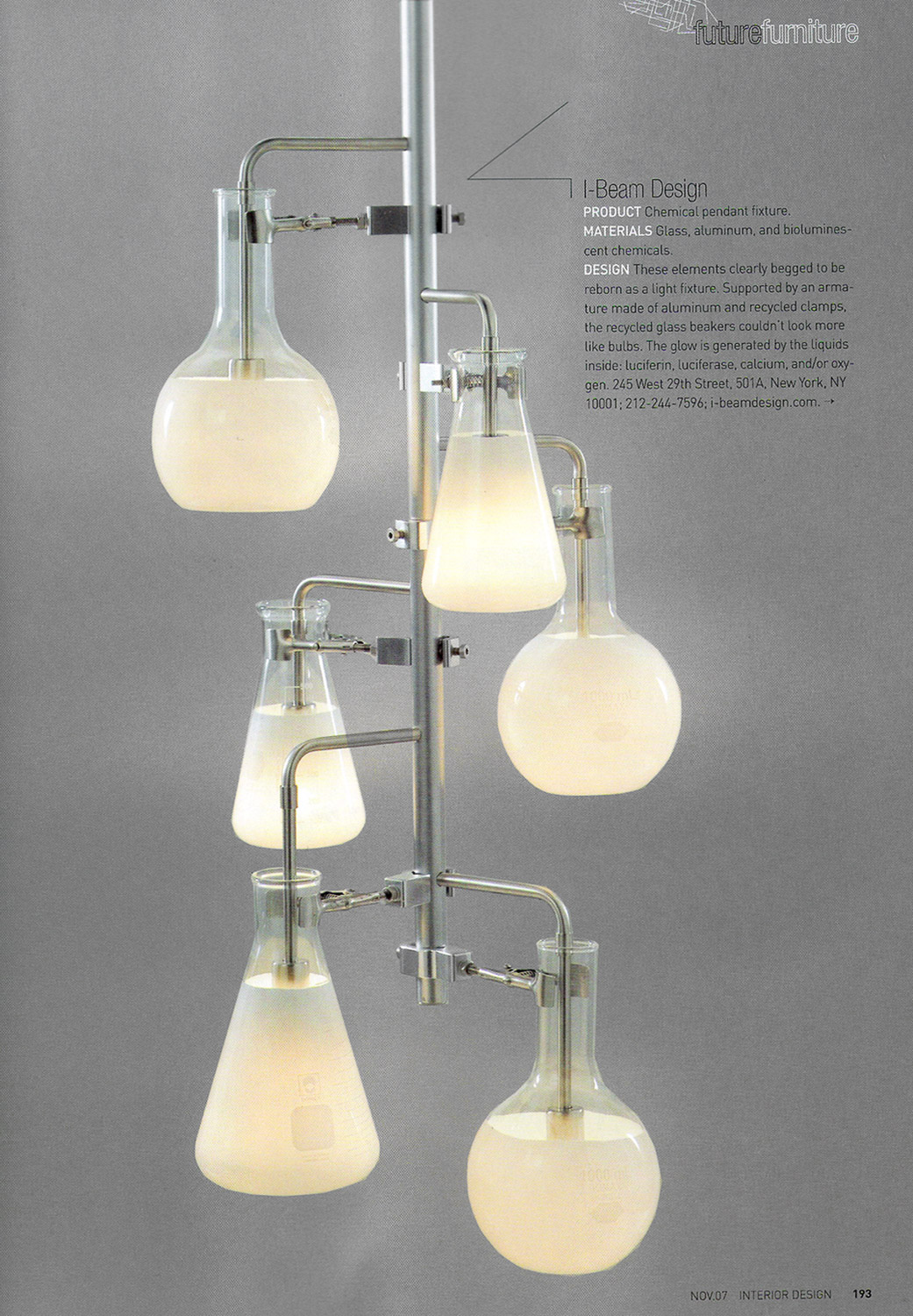 CHEMICAL LIGHT FIXTURE
This series of Chemical Light Fixtures are inspired by the natural production of light made by bioluminescent creatures like fireflies and a fascination with the magic of such chemical processes.
They evoke the illusion of chemically generated liquid light but are powered by conventional electricity and incandescent lamps. These fixtures are made of standard lab equipment.
Chemical Lights come in a variety of shapes, sizes and configurations including:
Argon (Ar) Chandelier (6 flask)
Helium (He)Chandelier (3 flask)
Unonoctium (Uno) Chandelier (8 flask)
Radon (Rn): Sconce
Krypton (Kr): Wall of Light.
Other exciting options are soon to follow